Visits, Walks and Talks
Autumn is on its way!

Haven't we had such a glorious summer? Currently the heat seems to have returned for a little while, but with the leaves turning and lovely berries showing through, all pointers are for an early autumn. We look forward to a splendidly colourful autumn — or the Fall, in American terms!

We hope you enjoyed the summer garden visits you made, and many grateful thanks to those of you who submitted the excellently completed Recceforms with recommendations for group visits next year. We are giving all these detailed consideration to influence our planning for 2019. Be assured that following the extremely well attended talk in March by Marcus Chilton-Jones on the RHS developments at Worsley, we are hoping to feature a visit on next year's programme.

We have scheduled our final garden visit in October to visit the Lovell Quinta Arboretum, created by Sir Bernard Lovell of Jodrell Bank distinction. With 2,500 trees and shrubs, it should be a fascinating visit. Book early to avoid disappointment! You should have received details of two further visits in September and early October planned by the Staffordshire Garden Trust- we acknowledge these are taking place at a distance from us, but if you were to venture forth, you will be made most welcome.

At the beginning of November we start our series of winter talks. The talk by garden historian, Kate Harwood, on the legacy of Humphry Repton promises to be excellent. This is to contribute to the commemoration of the bicentenary of Repton's death, and also marks a CGT return to Reaseheath College as the venue.

In January we head to Chester for what promises to be a very entertaining presentation by our esteemed Chairman, Ed Bennis, speaking on the gardens of his native homeland in the eastern USA, allowing us to compare and contrast with our British and European garden designs. And then in February we meet at Prestbury for a talk by Emma Hill on James Russell, a plantsman and garden designer from the 20thCentury, an era we may neglect. This again promises to be extremely interesting, with Emma providing insights into James Russell's private life as well as his extensive work. Book early to avoid disappointment!

And don't forget to take a look at the CGT website where you can review past events and look forward to future ones. We look forward to seeing you at these exciting forthcoming events.

All best wishes from the Events Team





Saturday 9th February
James Russell, 20th Century Garden Designer, a talk by Emma Hill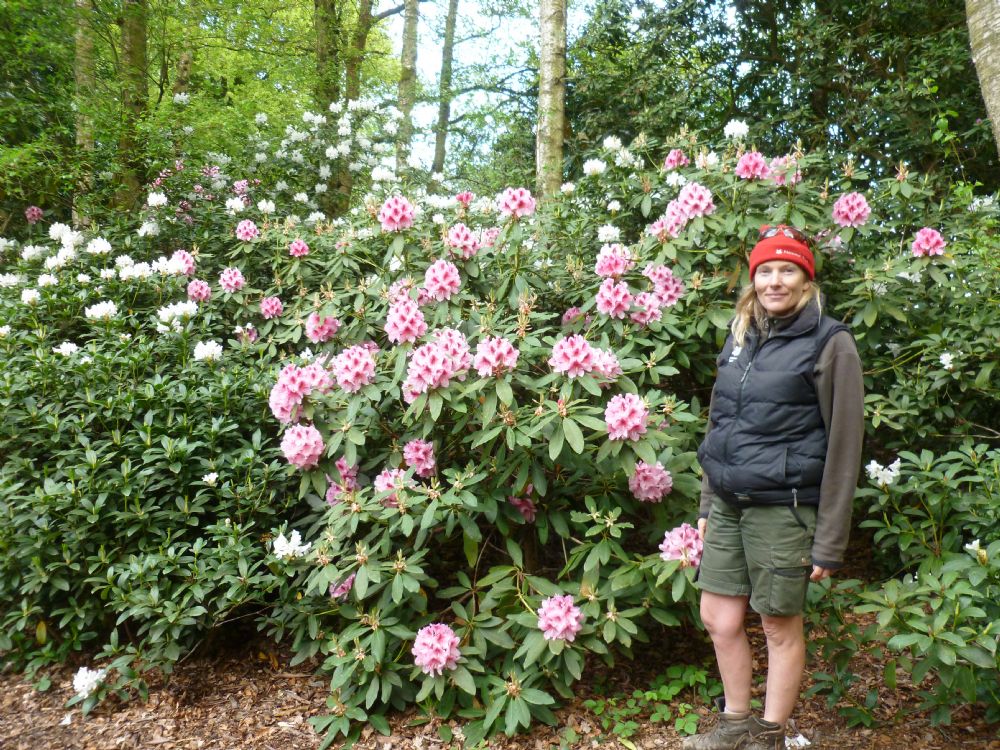 Venue: St Peters Rooms St. Peter's Church, The Village, Prestbury, Cheshire, SK10 4DG.
We often celebrate the work of the great garden designers from the 18
th
and 19
th
centuries, but neglect those from the 20
th
century. James Russell (1920-1996) is one such designer. He was educated at Eton College and Cambridge University, Following WW2 he revived the fortunes of Sunningdale Nursery and started a career in garden design that lasted for half a century.
He was essentially a plantsman, preferring shrubs like rhododendrons, magnolias, viburnums, hydrangeas and tree peonies. He expanded his plant knowledge through plant-hunting expeditions across the world (Mexico, Japan, Madagascar). James Russell was a very private person and is relatively unknown. His first commission was for Lord Hastings at Seaton Delaval Hall in Northumberland. He went on to design over 2-300 gardens across the UK, including working on the neglected gardens at Eaton Hall. One of his last commissions was at Castle Howard.
Emma Hill, head gardener at Hare Hill, came across his work there where he had worked with the last owner Charles Brocklehurst. There is some very distinctive rhododendron planting around the garden. Emma used James Russsell as the basis for her dissertation for her masters degree in horticulture. She was able to have access to the archives of James Russell, which includes correspondence with garden owners all over the country.
Emma will talk to us about James Russell's life and work, revealing some fascinating insights into this very private person.
Download PDF booking form
Download PDF