Visits, Walks and Talks
Variety is the Spice of Life .....

....and we think there is something for everyone in our diverse Autumn/Winter Programme from October 2017 to January 2018

Interested in plant pests and diseases and what we can do about them? Then come along to our Biosecurity lecture in October. Two speakers from the Animal and Plant Health Agency (APHA) will talk about plant health in the UK, the challenges we face, and how to deal with those challenges.

Garden historians and lovers of landscape design will want to attend our November lecture on William Nesfield, one of the best-known, most successful and sought-after British garden designers in mid-nineteenth century. Our speaker is Nesfield expert and CGT member Dr Shirley Evans. She will talk about Nesfield's Cheshire commissions as well as those further afield.

Love it or loathe it, Christmas is on its way - and making your own Christmas wreath will help get you into the festive spirit. Henbury Hall's head gardener Sean Barton will demonstrate how. Participants will then have a go at making their own wreaths to take home, using natural materials and foliage from the Henbury Estate. Wreaths also make a great present for friends and neighbours.

For the plantaholics amongst us, we kick off 2018 with an illustrated talk on hellebores. One of the joys of January (and let's face it, there aren't many) is the prospect of these welcome flowers brightening up the winter garden. Mike Byfield's Staffordshire Nursery specialises in hellebores. A very experienced and knowledgeable plant breeder and speaker, Mike will entertain and inform us about this much-loved species.

Everybody is talking about the new RHS Garden at Bridgewater. We are delighted that Curator Marcus Chilton-Jones has agreed to talk about the project at the Friends Meeting House in Manchester next March. More details in our next mailing.

Could you lend a hand with CGT Events?
If you'd like to get more involved and help organise an event or even if you simply want to share your ideas we'd love to hear from you. All help is appreciated from setting up chairs and tables, helping with the teas, or writing up an event for the Newsletter. Please do get in touch.
Finally, don't forget to take a look at the CGT website where you can review past events and look forward to future ones.

The Events Team






Saturday 18th November, 10.30 for 11am

William Andrews Nesfield: Victorian garden designer extraordinaire Lecture by Dr Shirley Rose Evans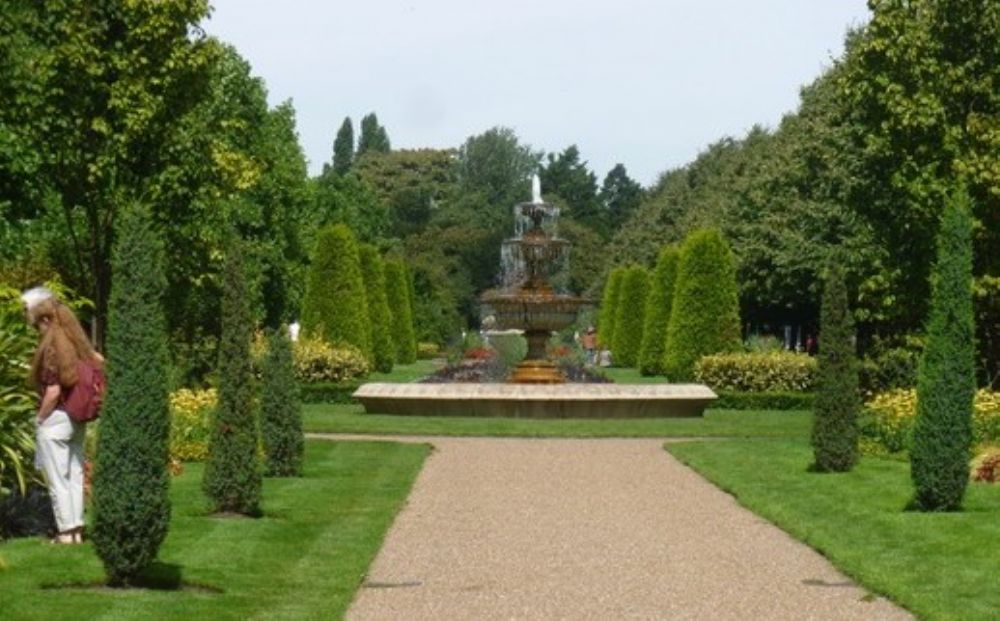 Venue: Marthall Hall, Sandlebridge Lane, Marthall nr Chelford, Knutsford WA16 7SB
William Andrews Nesfield (1794-1881) was one of the most sought after landscape designers in the country in the mid 19
th
century, specialising in formal designs, terraces and parterres. Born in County Durham he joined the army and served under Wellington in Spain before travelling to Canada. He retired in 1816 and made a career as a watercolour painter, before becoming a professional landscape architect, with the encouragement of his brother-in-law Anthony Salvin. During his career he undertook 259 commissions, some with his sons William Eden and Arthur Markham Nesfield.
Photo: Regents Park, London
Dr Shirley Rose Evans, our speaker, taught for many years in Shropshire before moving back to the area from Cornwall. The Nesfields have been the subject of her research for many years and she has written and spoken about them extensively, including a book 'Masters of their Craft: The Art, Architecture and Garden design of the Nesfields', published in 2014.
Shirley will talk about William Andrews Nesfield's early life, education, the army and watercolour careers. She will then go on to talk about his Cheshire commitments, including Crewe Hall and Rode Hall, before finishing with a group of commissions that are still extant and which can be visited i.e. Kew, Regents Park, Holkham, Witley Court and Bodryddan and 'the one that got away' Buckingham Palace
An incredible story and very timely since William Andrews Nesfield was involved in the development of New Hall Gardens, now the site of the forthcoming RHS garden, Bridgewater, in Salford. Shirley Evans was involved in some of the research connected with the site. In addition, we are pleased that Shirley has recently become a member of Cheshire Gardens Trust.
Tea/coffee/biscuits from 10.30, followed by talk at 11am, finishing at 12:30 pm
Download PDF booking form
Wednesday 29th November, 10.30am - 1.30pm

Traditional Christmas Wreath-making. Workshop with Sean Barton, Head Gardener at Henbury Hall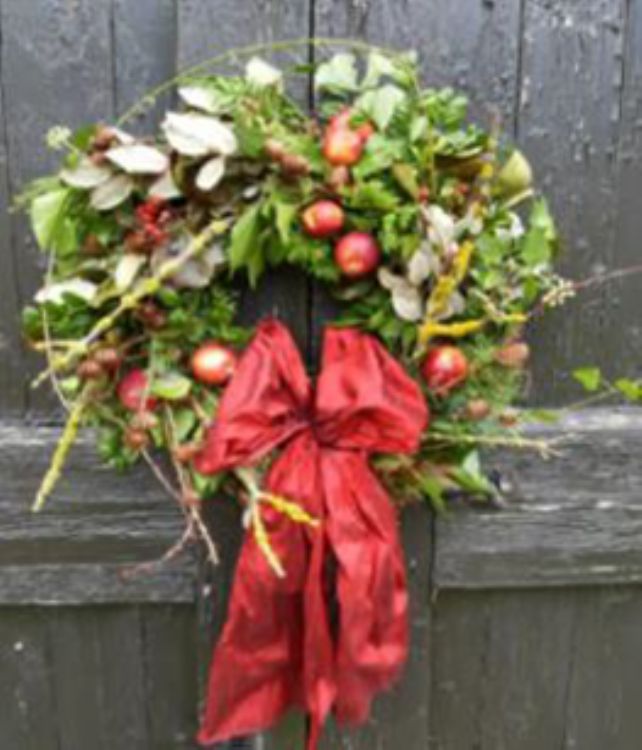 Tenants' Hall, Henbury Hall, Henbury, nr Macclesfield, SK11 9PJ
In Victorian times it was part of the Head Gardener's duties to make wreaths for the family who employed him. Each Christmas and Easter these would be used to decorate the family memorial in the village church. This was considered a great honour and privilege for the gardener.
Sean Barton, Henbury Hall's Head Gardener, will demonstrate the making of a traditional Christmas wreath following which participants will be able to make their own wreaths to take home. All the materials will be supplied by the Henbury Estate, including foliage gathered from the woodlands and garden. The wreaths are designed to be placed outdoors and will last for several months.
Tea/coffee and biscuits will be available on arrival. The workshop will be followed by a light lunch of soup and sourdough bread - all homemade with organically grown produce (from Henbury's gardens where possible)
Numbers will be limited to 25 for this event, so please book early to ensure your place
Cost includes all materials, refreshments and your Christmas wreath to take home
Download PDF booking form
Saturday 20th January, 10.30 for 11am

Hellebores: their biology, characteristics and habitats Lecture by Mike Byford, of Hazles Cross Farm — a specialist Hellebore nursery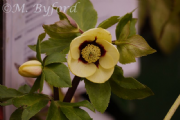 Astbury Village Hall, Astbury, nr Congleton CW12 4RQ
Hazles Cross Farm is a family-run nursery specialising in Hellebores, Trilliums and rare/unusual perennials. Owner Mike Byford's talk will cover all aspects of hellebores their forms and distribution, habitats, geology and climate, as well as the breeding of new plants.
Mike has had a passion for hellebores for over 30 years since discovering them in the gloomy depths of winter illuminating an otherwise drab winter garden in a large stately home. From there he investigated the work of Elizabeth Strangman, Helen Ballard and Will McLewin in studying the wild species and developing further the range of garden hybrids first developed by the early Victorians in Germany and the UK.
Mike describes how 'once I saw the dainty forms and stunning foliage of the species I was hooked and have spent considerable time and money travelling Europe to see them in their native habitats. This led to collecting seed and growing the plants in the UK which in turn led to the building of a collection of all known species and several as yet un-named plants which were accepted by Plant Heritage (formerly The National Council for the Protection of Plants and Gardens) for full collection status and we now house a national collection for helleborus species.
'.... the work of Helen Ballard in her development of clear crisp simple colours and elegant uncluttered forms combined with the massive extension of colours and the introduction of double forms by Elizabeth Strangman inspired the artist in me. I wanted to develop new colours and refine the double forms. As a scientist an understanding of genetics helped fine tune the breeding lines and eventually the Hazles Cross Hybrids were born.'
Mike is hoping to have plants for sale, however, this will be very much weather dependant.
Take a look at his website to whet your appetite -
http://www.hazlescrossfarmnursery.co.uk/
Tea/coffee/biscuits from 10.30, followed by talk at 11am, finishing at 12:30pm
Download PDF booking form