Visits, Walks and Talks
Events June to September 2019

Spring has sprung, the best time of the year!
Spring brings the wonderful blossom and it has been so good this year. The bluebells are in full bloom and are a delight to see. And in the countryside, what a display of daffodils and other beautiful wild flowers!
You will have received recently the comprehensive
Newsletter
with some detailed reports on our winter series of talks, as well as articles on the many aspects of CGT. Hope you have enjoyed reading. Please note the section on the origins of the National Garden Scheme (NGS), and a list of some of the gardens open under the scheme over the summer. We hope you take the opportunity to visit some of them. And if you wish to recommend one for a future visit by CGT, please do contact the Events Team.
Our summer visits' programme provides the opportunity for something different. Fryer's Roses of Knutsford is well known to us all and has an international reputation for excellent quality roses. The June visit and talk by Kate Brophy looks fascinating, a must for all rose enthusiasts.
In July we visit Lane End Cottages in Lymm, offering a wide variety of gardens on the site of a former nursery. It will be so interesting to see how the site has been transformed.
And in August is the visit to Ashton Grange, an extensive garden developed on a large ambitious scale by the present owners since 2015. The owners, Kate and Martin Slack, are looking forward to showing us round their extensive garden and woodland and talking to us about their plans for further restoration.
.
We round off our summer visits in September by a trip to Lyme Park, the famous National Trust property and garden. The garden is undergoing a series of restorations and Sarah Witts, the Head Gardener, is keen to share her ideas for these impending changes.
So, some exciting events ahead! And as we always say, do book early to avoid disappointment.
All best wishes from the Events Team
events@cheshire-gardens-trust.org.uk
www.cheshire-gardens-trust.org.uk/
Wednesday 17th July, 1.30 for 2pm

A visit to Lane End Cottage Gardens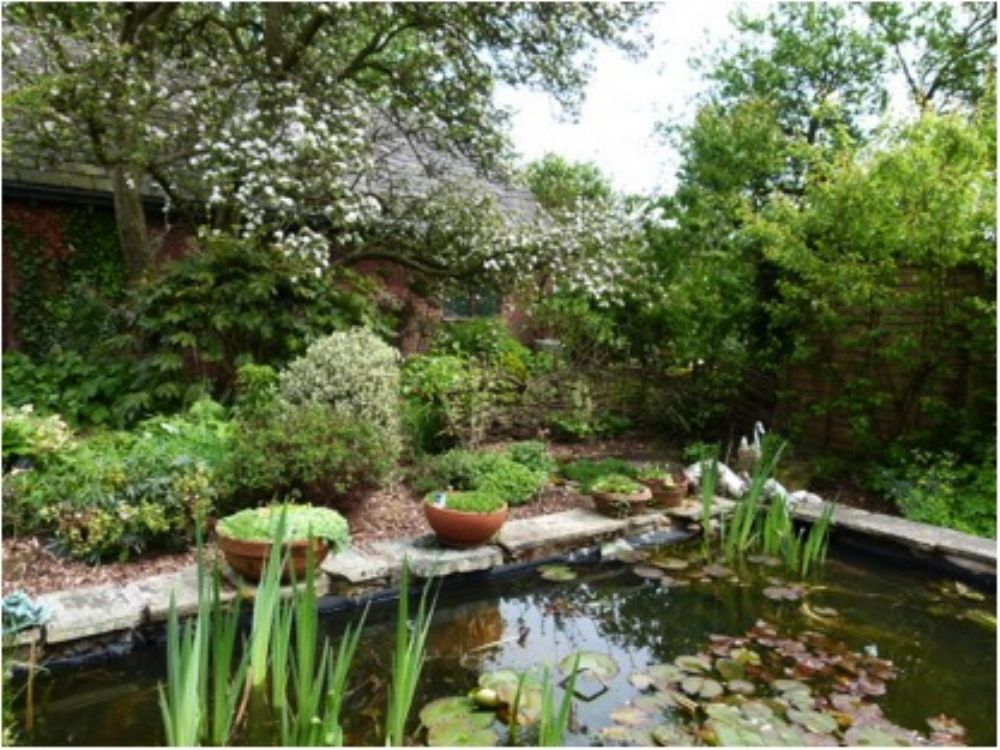 Lane End Cottages, Old Cherry Lane, Lymm, Cheshire, WA13 0TA (close to the junction of the M6 and M56)
These beautiful gardens cover an acre of a site which was formerly a nursery. The gardens include deep colour-themed mixed borders, ponds, a herb garden, a walled orchard with trained fruit, a shady woodland walk, a sunny formal courtyard and a vegetable garden with chickens. The gardens are easy to walk around although there are one or two steps with a handrail in the pond area.
We aim to arrive at 1.30 pm ready for a talk by one of the owners at 2 pm. Refreshments will also be available (tea/coffee and cake). If you have special dietary needs please indicate this when booking and the owner will do her best to accommodate you. There is a 'Portaloo' available for visitors.
Download PDF booking form
Monday 5th August, 2pm

Visit to Ashton Grange, a garden in the heart of the Cheshire Countryside
Ashton Grange, Grange Road, Ashton Hayes, Chester, Cheshire, CH3 8AE. (Not far from Morrey's Nursery and Abbeywood Gardens, north of
Numbers limited to 30, so book early
The gardens at Ashton Grange include extensive lawns, borders, island beds, shrubberies, a large pond, an orchard and a kitchen garden all of which are set against mature woodlands, where there has been a lot of clearing and replanting. There is also a small paddock and a new wildflower meadow, developed with the help of the Cheshire Wildlife Trust, which hopefully will still be in flower at the time of our visit. A lot of rhododendron ponticum has been cleared and rhododendrons, azaleas and other shrubs replanted. At various points on the site there are views down to valleys.
The whole property extends to approximately 9 acres (probably 20-30 now). Since 2015, the owners have been undertaking a restoration project which is still ongoing, a very ambitious project. They previously had large properties in Cambridge and Hertfordshire, where they opened for NGS. Most of the work they have done themselves. The owners, Kate and Martin Slack will show us round their extensive garden and woodland and talk to us about their plans.
The visit will be followed by an opportunity for tea/coffee and cake on one of their terraces.
Download PDF booking form
Thursday 12th September, 10.30am for 11am

A Guided Tour of the Gardens at Lyme with the Head Gardener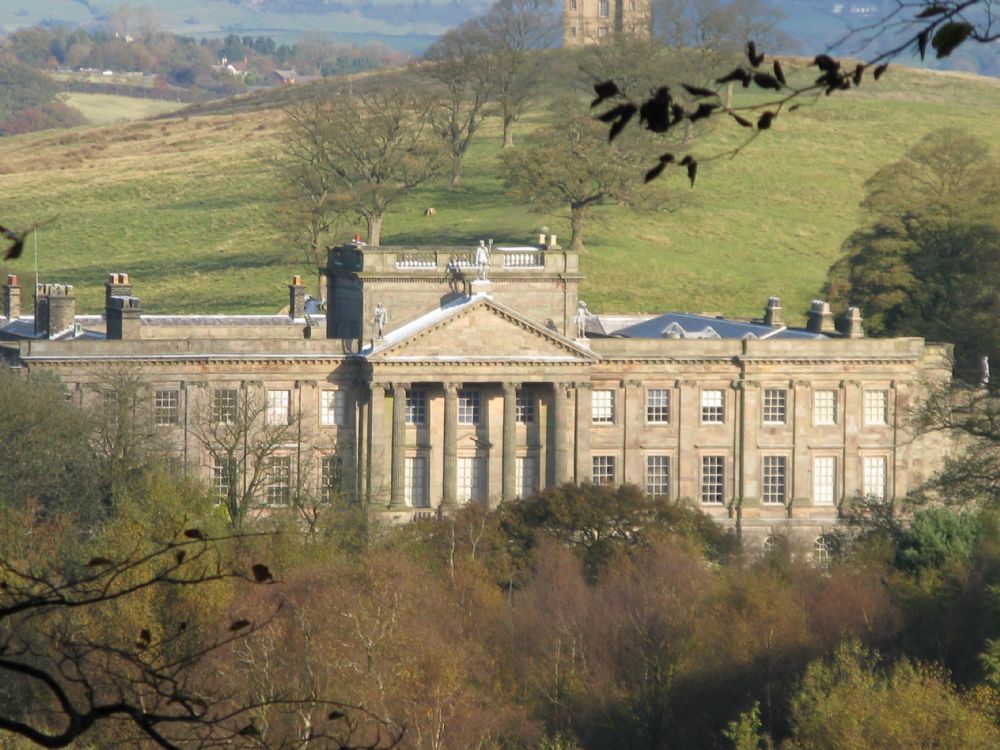 Lyme Park, Disley, Stockport, SK12 2NR
Although many will be familiar with the National Trust gardens at Lyme Hall with the Reflection Lake, Orangery and Rose Garden, there are plans in place for revamping the gardens over the next few years. This is part of a bigger plan for the estate.
Sarah Witts is the Head Gardener who will guide us around the garden to tell us about its history and the recent restoration of the Vicary Gibbs area. She will share her enthusiasm for the garden explaining her ideas for other areas and new plantings.
Lyme is a hilly location and there are a number of flights of steps in the garden. There is a long climbing path up from the car park but there is transport available to cover this part.
After the garden tour, you could visit the hall or explore more of the estate. There are Lyme's Tea Rooms or The Timber Yard Cafe or you could bring a picnic.
Note: National Trust members have free entry into the park and the garden but non-members would be required to pay £7.55 for garden entrance and £8 to bring a car into the park. It is suggested that people share transport where possible (and have a NT member in the car!)
Cost: £5 member/£6 non-member/£7.55 Garden entrance for non NT members - cash payment on the day
Event Contact: Janet Horne janet_horne@btinternet.com
Download PDF booking form
Download PDF