Lend a Hand ... with the Caldwell Project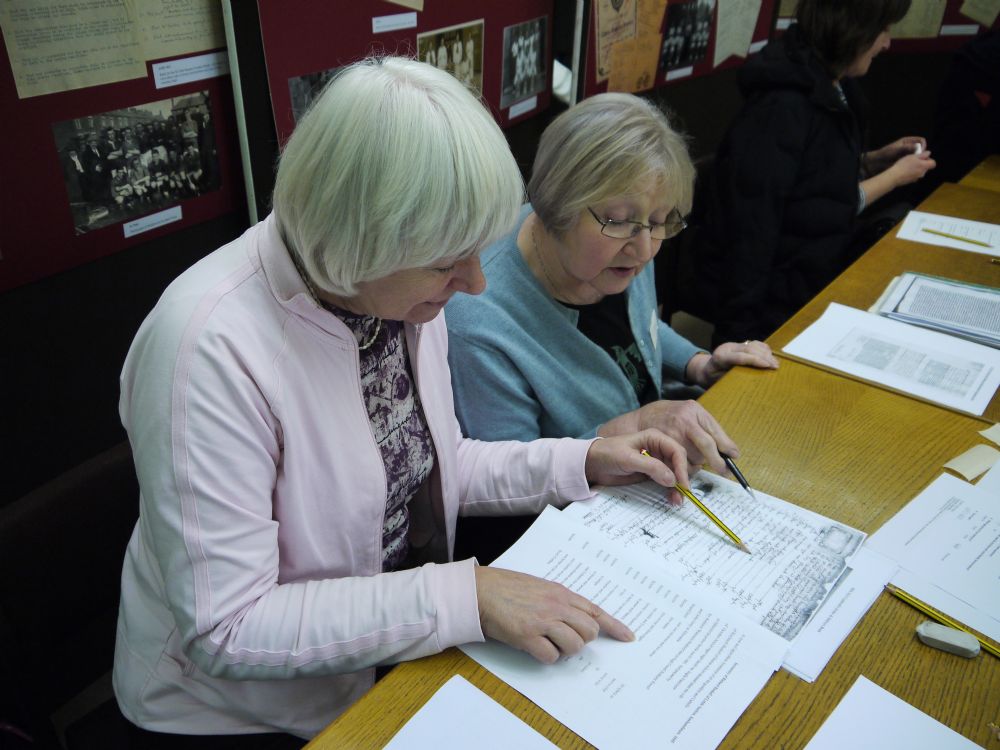 Training to decipher 'Horrible Handwriting'
We have a great team of people who have been contributing to the
Caldwell Project
for several years - but there's much more that could be done and you might want to help.
Transcribing the old ledgers needs computer skills and the ability to read 200 year old writing. If you have these, then this is a very rewarding task as you see what you have done appear on the website.
We have a portable exhibition which gets taken to various events. Perfect if you have a car and like talking to people.
We are trying to discover more about the Caldwell customers - just right if you like searching the internet or browsing through old archives.