Visits, Walks and Talks
Welcome to 2020!
Happy New Year and welcome to a new decade! Hope you have had a lovely time over the festive season and kept well.
We have just held the third in the series of six talks of Ed Bennis' Garden History Course. The talks have been fascinating and a report on the first two is to be included in the next edition of the Newsletter, to be circulated shortly. The remaining dates for the course are
20th January, 3rd and 17th February
. There are still a few places left on the course, held at Wilmslow Library at 1.30pm. If you would like to attend one or more of the remaining dates, you would be very welcome. Please contact Margaret Blowey by e-mail,
rhbmeh@aol.com
, or mobile 07808 297465
We have also two remaining talks organized for the spring months. The first one is on
Saturday 29th February
at the Quaker Meeting House in Chester, where we will welcome as our speaker, Jonathan Pepler, retired Cheshire County Archivist. I understand that Jonathan with his many years' experience as Archivist speaks with enthusiasm and authority. On this occasion he is to focus on maps of local estates.
We conclude the current series of talks on
Saturday 21st March
at Marthall, Hall near Knutsford. The talk will be on John Claudius Loudon, botanist and garden designer, and his wife Jane Webb, writer and creator of the first gardening manuals. We are pleased to welcome back the experienced horticulturist, Simon Gulliver. Last year many of you will recall the excellent talk given by Simon on Ernest Wilson.
Shortly after Easter we will be holding our
Annual General Meetin
g on
Wednesday 22nd April
. We are privileged to have secured Margie Hoffnung to speak about the work of the Gardens Trust and its on-going development. This event is to be held at
Worleston and District Village Hall
, Worleston, Nantwich, CW5 6DN (
please note new venue
). It is proposed to start the event with a welcoming buffet served around 5pm, followed by Margie's presentation. The AGM itself will follow the presentation, including an update on the CGT bursary with students at Ness Gardens. The event will conclude around 8pm. Booking details will be available in the next Events Listing to be circulated in early March. We hope you will reserve this important date in your diaries.
And as spring arrives, we will be starting our garden visits from May onwards. The following visits have been arranged for late spring / early summer:
Tuesday 19th May, Manley Knoll, Manley, Frodsham, WA6 9DX Thursday 4th June, Tattenhall Hall, Tattenhall, Chester, CH3 9HE
So, some exciting events ahead! And as we always say, do book early to avoid disappointment.
All best wishes from the Events Team
events@cheshire-gardens-trust.org.uk
www.cheshire-gardens-trust.org.uk/
Monday 7th October, 1.30 - 4.30

Garden History Course in a series of six lectures by CGT Chair, Ed Bennis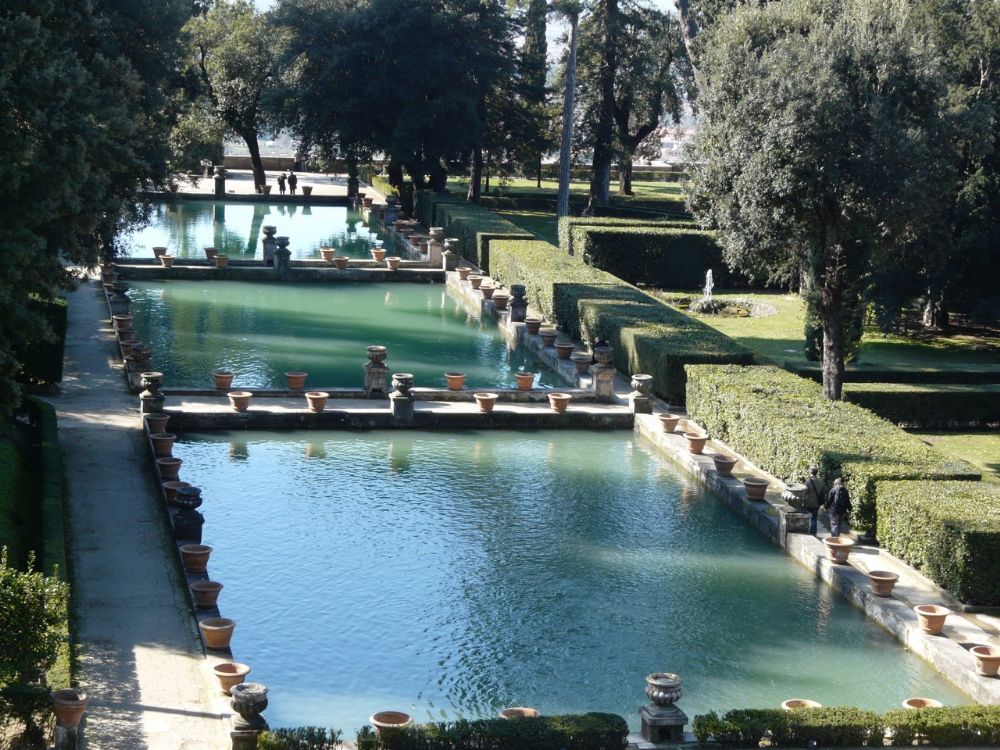 Wilmslow Library, South Drive, Wilmslow, Cheshire, SK9 1NW.
Dates remaining:

Monday 20th January
Monday 3rd February
Monday 17th February

Venue:
Wilmslow Library, South Drive, Wilmslow, Cheshire, SK9 1NW.
Parking:
An extensive pay & display car park is adjacent to the library. The charge is £2.20 for three hours.
Time:
1.30pm - 4.00pm on each day
As reported in the January edition of the Events Newsletter, Ed Bennis, our Chair, has kindly offered to repeat a series of lectures that he gave to Cheshire Gardens Trust members some years ago. Many people are new to the Trust since then and would probably appreciate the opportunity to learn a bit more. There are still a few places remaining on the last three sessions of the course. To book a place please contact Margaret Blowey rhbmeh@aol.com Content of the six week course will be as follows as previously indicated :
Session 1
a. When Landscape became Garden

b. The Gardens of Dal-al-IslamSession 2
a. Hortus Conclusus: The Medieval Garden
b. Italy: The Renaissance Garden

Session 3
a. France: The Renaissance Garden
b. Tudor Britain

Session 4
a. The House of Orange and the English Renaissance
b. The 18thCentury Dichotomy: The Beautiful and the Picturesque
Session 5
a. Horticulture Excess in the 19thCentury
b. Allusion and Illusion in the Chinese Garden
Session 6
a. When Garden became Landscape
b. Summary and questions

Each session of the six week course will be 2.5 hours in two parts, with a break for refreshments in the middle A comprehensive summary of the course, written by Ed, can be found on the Cheshire Garden Trust web site- look for the downloadable PDF under 'Discover' and 'Garden History'.
Cost: £50 member/£65 non-member/£40 student and/or under 30
Event Contact: Margaret Blowey RHBMEH@aol.com
Download PDF booking form
Saturday 29th February, 10.15 for 10.45
Estate maps, their origin and development, a talk by Jonathan Pepler , Saturday 29th February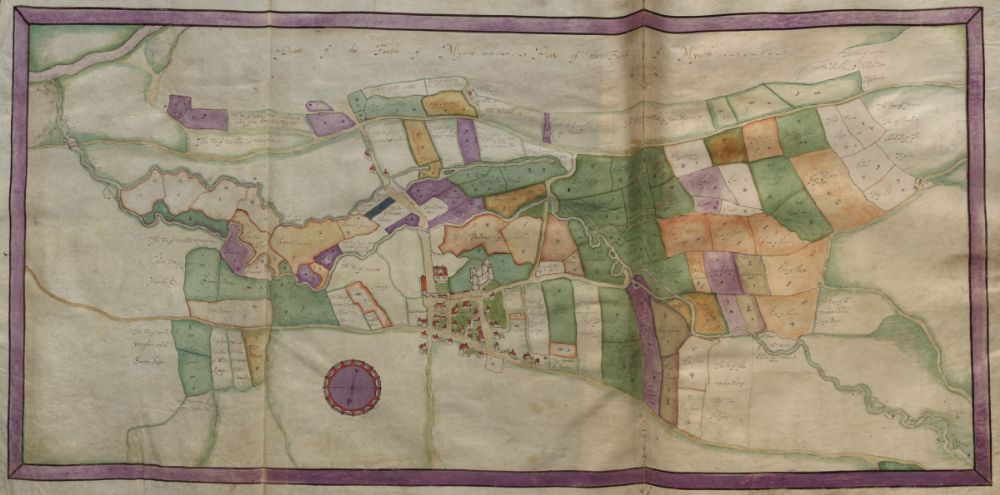 Chester Quaker Meeting House, Union Walk, Frodsham Street, Chester, CH1 3LF
Jonathan Pepler, retired County Archivist, is to speak about the origins and types of estate map, and their development from the 16
th
to 19
th
centuries. Drawing on his extensive knowledge and experience, Jonathan is to demonstrate how these maps inform us of the nature and content of the estates, illustrated with many examples. !
Please note that you will be welcomed at 10.15 am with coffee and biscuits. Jonathan will start his talk at 10.45 am to enable the event to conclude by 12.30pm.
Non members are very welcome too our events. Members from other Gardens Trusts will be charged at the same rate as Cheshire Gardens Trust members.
Cost: £8 member/£10 non-member/£6 student and/or under 30
Event Contact: Jackie Cawte jackiecawte@sky.com
Download PDF booking form
Saturday 21st March, 10.30 for 11am

John Claudius Loudon and his wife, Jane Webb Talk by Simon Gulliver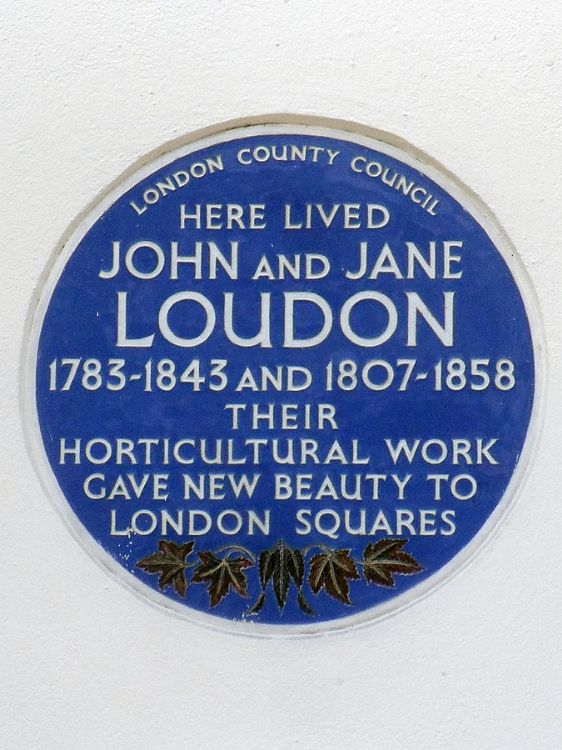 The Hall at Marthall, Sandlebridge Lane, Marthall, Knutsford, WA16 7SB
Following Simon's excellent talk on Ernest Wilson last spring, he is returning to share his enthusiasm for a Victorian gardening double act of a lady gardener and science fiction novelist and her Scottish landscape gardening husband. Loudon designed Birmingham Botanical Gardens, and Derby Arboretum the first public park and published the first gardening periodical. He was influential in many ways and established the accepted norm of modern gardening. Jane continued his publishing enterprise, wrote the first book for lady gardeners and began the tradition of influential women gardeners.
Non members are very welcome too our events. Members from other Gardens Trusts will be charged at the same rate as Cheshire Gardens Trust members.
Download PDF booking form
Download PDF