£100,000 raised for Nurses from donations by viewers of NGS Virtual Gardens Visits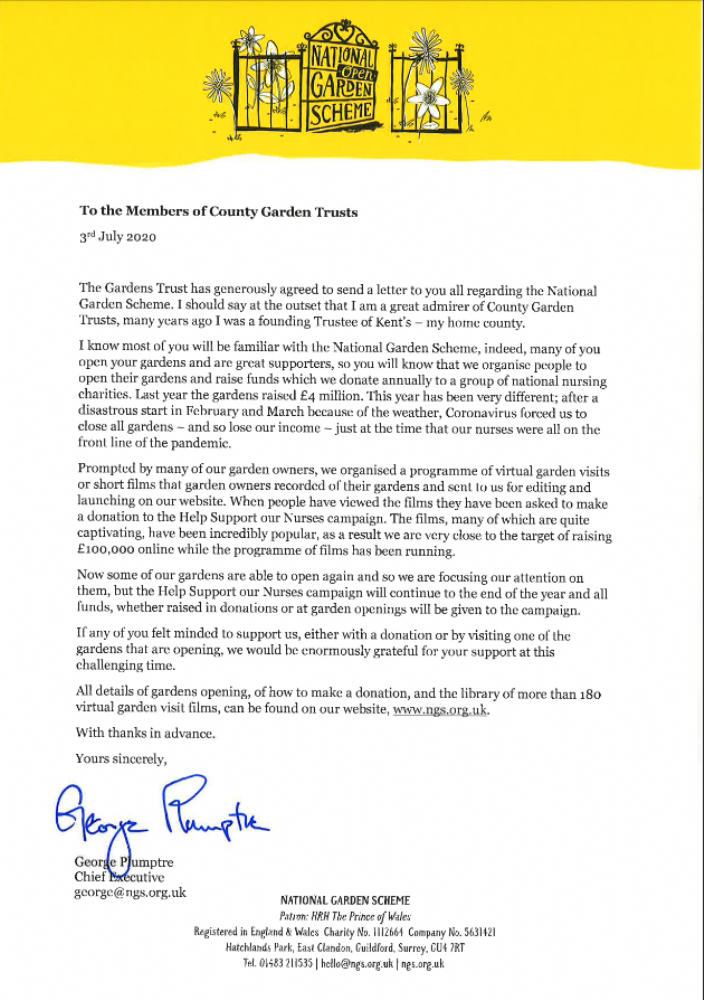 Click on the letter from the Chief Executive of NGS to read his message. Last year NGS raised £4 million for charitable causes. Your continuing support is now more vital than ever.
More than 180 films of gardens are still available to view and to donate via the NGS website.
https://ngs.org.uk/virtual-garden-visits/
And don't forget to keep a regular eye on their website for gardens in your area which are gradually becoming available to visit by booking a time slot.
https://ngs.org.uk/find-a-garden/?postcode=Cheshire&from_date=&to_date=&date=all_dates&page=1&opening_type=normal&distance=25