Silver Medal awarded to the NT Biddulph Grange team - Congratulations!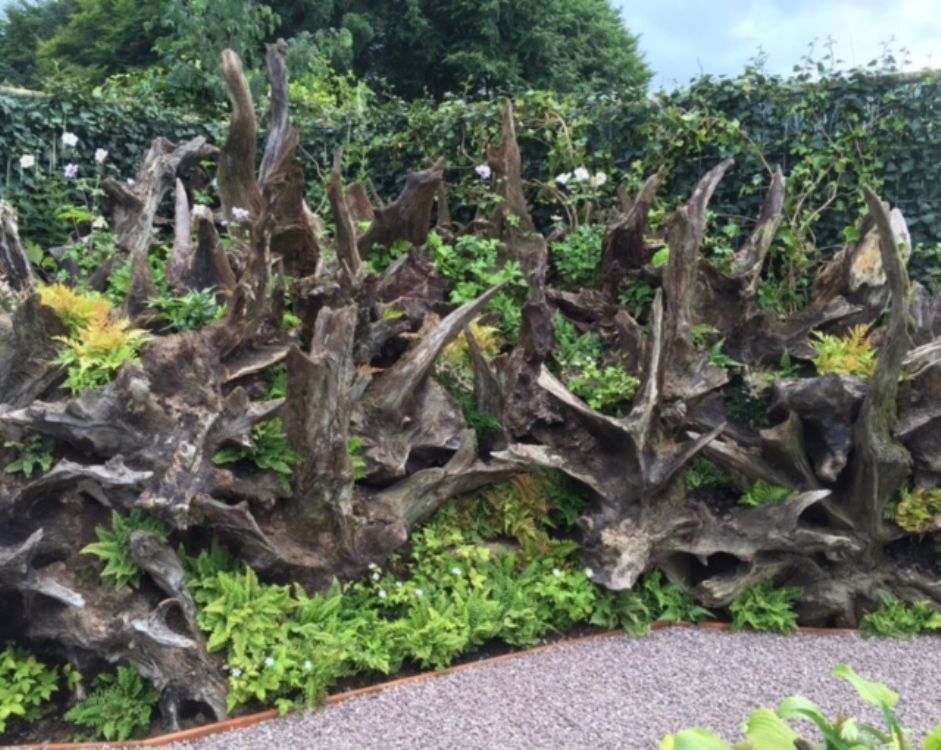 Over the years I've visited nearly all the RHS Tatton Flower Shows and along with everyone else marvelled at the ingenuity of the garden designers and gardeners but this year I was truly astounded by one display. This was the Biddulph Grange garden designed by Mary Moxon, a member of the Cheshire Gardens Trust, and built by the NT Biddulph Grange Team.
It featured a Victorian stumpery based on the first stumpery in England that had been created at Biddulph. Complete with inverted tree roots and planted with ferns and the occasional discreet flowering plant it provided a combination of history lesson with a demonstration of horticultural expertise. Just as the Victorians loved to display their many pteridophytes at the height of the nineteenth century fern craze, this garden demonstrated what a perfect foil a stumpery could be for one's prized possessions.
It might look like a scene from Star Trek but I have to confess to being a fern trekky and glad to see that more gardeners are reviving an interest in ferns and hopefully stumperies now that the Biddulph tour de force has been given national publicity on the television.
Vivien Hainsworth