'Kemp's Parks and Gardens in Cheshire'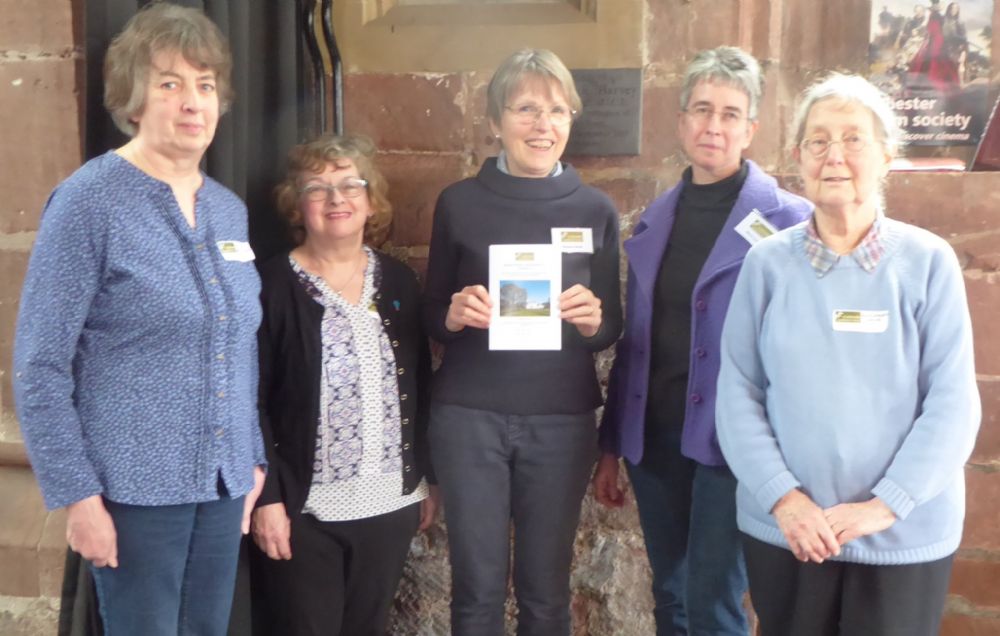 r-l
Guest speaker at the CGT Spring Lecture: local historian Elizabeth Davy with CGT researchers Maria Luczak, Barbara Moth, Jackie Cawte & Julia Whitfield

This second Cheshire Gardens Trust publication was launched at the Spring Lecture in March to mark the bicentenary year of Edward Kemp's birth. It's subject is the work of Edward Kemp, Landscape Gardener, in the historic county of Cheshire.
The 64 pages are full of plans and images of his public and private commissions in Cheshire. If you would like to order a copy, please click on this
link
to our Publications page.
And if you missed the Lecture or the afternoon Walk, don't forget there are more Kemp Walks to enjoy during this summer. Click
here
for full details.