The visit to the Gardens at Laskey Farm on 16 August is now fully booked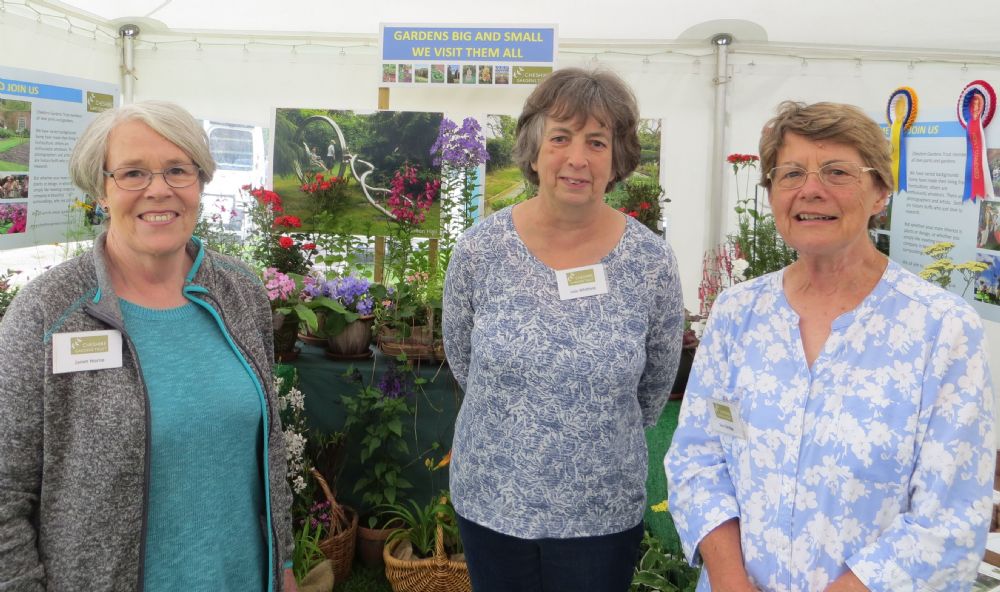 Helpers at Arley Garden Festival 2017
l-r
Janet - Events Group
Julia - Research & Recording Group
Sue - Events Group

We are very pleased to have attracted maximum numbers to our July and August events, which bring to an end our Summer visits.
The next mailing with our Autumn / Winter Events Programme will be circulated in late August / early September, so look out for that and have your diaries ready.
As always, we would be very pleased to hear from you with your thoughts on past events and ideas for the future.
You can e-mail us at
events@cheshire-gardens-trust.org.uk

Leave a message here
7785 955 823
Or speak to a member of the Events Group, Council of Management or any of CGT's other groups
.

Or join the Events Group and help plan for 2018!